5 Smart Strategies For Content Syndication
Content Syndication has always been the hot potato of digital marketing. Content syndication is a process of syndicating your content in various channels in order to make your voice audible over the net. Marketers believe it to be one of the most successful ways of engaging the target audience and gaining visibility. Although their beliefs do shake once in while when they go blank on the strategies for content syndication. Well, we will take it from the top for you.
Why content syndication?
Even though the concept of content syndication is clear to all, people do get a bit tippy-toed when it comes to the question why to syndicate your content. Well, it speaks for itself through the results you get by syndicating your content. Some of the very basic reasons why marketers believe in content syndication are:
By making content syndication a part of your online marketing strategies, it gives your website the visibility you have been craving for.
As in content syndication, you syndicate the content in various networks and channels, it increases your reach to the target audience.
As soon as your reach to the target audience is increased you tend to capture more and more relevant leads. Learn more about how to boost your ranking through content syndication in our previous blog.
Content syndication also allows you to create a good brand awareness among the audience.
Using various content syndication strategies also improves your search engine rankings adding on to your visibility over the net.
Tried and Tested Smart Strategies For Content Syndication
Marketers are almost all set with their content distribution strategies 2018.
But if you are still ready to bite off some more than you can chew then here we are sharing with you 5 smart strategies for content syndication:

1. Syndicate content on LinkedIn
Start syndicating your content on LinkedIn! LinkedIn is considered one of the best platform for syndicating your content. The very fact by Content Marketing Institute that 94% of B2B marketers use LinkedIn as part of their content strategy explains pretty much everything. LinkedIn has become a stagnant part of every content distribution strategies. With more than 467 million members of LinkedIn, you get a better reach to the target audience. Moreover marketing over LinkedIn will help you engage a community of professionals in return giving you more qualified leads.
2. Embed Codes
One of the most important aspects of content syndication is you want your post to be reused and reposted as many times as possible. But keeping in mind that you are been given the credit each time the post is reused or re-posted otherwise it is of no use to you. Embed codes are the small coding piece that appears in your content. It makes the process of content syndication more easier for the readers. For instance, if anyone wants to post your content, he/she can simply copy the embed code and paste it. Credit to you as well as an easier way to syndicate, both the purposes are well justified through this process.
3. Submit everywhere in http://submit.co
Submit.co is where you can get press coverage for your business. It is a simple site which provides you with a list of contacts along with their region, Alexa rank, category, and platform. All you need to do is start pitching the contacts. Target those publications that your target audience read and persuade them to syndicate your content. This also helps you build a good relationship with professional.
4. Publish on Medium
Medium being one of the leading self-syndication sites helps you with syndication of your own content. It also provides you with a built-in audience feature through which the medium identifies which of your Facebook and Twitter connections are on Medium and automatically connects you to them. It also shows the real engagement of your content by letting you know how many people read your story and how many read it till the end. With such great features, Medium is a must have content syndication strategy.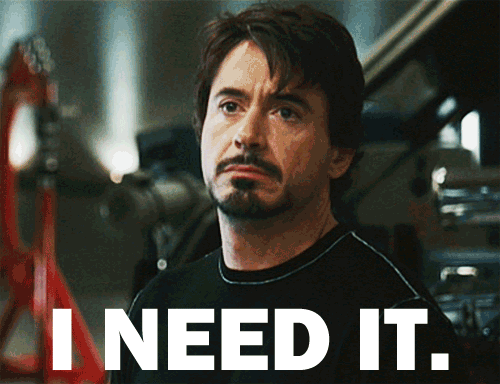 5. Guest posting
Guest posting is a content syndication strategy that gives you the ability to generate links from high-quality sites. There are various strategies for content syndication but guest posting is the one that gives you instant exposure to the target audience. According to HubSpot, 53% of marketers say blogging is their top marketing priority. Moreover, through guest posting, you increase your personal network and reach. Improving your brand visibility and online authority, through guest posting you create a loyal and trustworthy image among the audience. Plus coworking with well sound content syndication networks will increase your credibility.
Subscribe for blog