9 Demand Generation Ideas From Startups
Demand generation is one of the biggest challenges for new businesses, particularly start-ups and other companies operating in crowded markets. Before you start applying these demand generation ideas from startups it is better to get your idea about lead generation vs. demand generation differences clear. Hearing it straight from the source's mouth, we have come up with 9 demand generation ideas from startups itself for you:
1. Offer a Free Report
Free reports are a great example. Free reports are similar to free stuff that generates curiosity among the audience. By getting free report users are likely to be very curious to see how they perform and run them for themselves. For example, if you offer free informative social media report for them, they visit the site, fill in some contact information, authorize their Twitter page and we generate a free, informative social media report. This particular report tells readers how quickly and effectively they respond to social media messages and how that stacks up to other companies.
2. Co-market with a related business
Being one of the most common demand generation ideas from startups, co-marketing can generate massive demand for your product. This demand generation strategy allows you access to something extremely valuable. You reach a new and untapped audience that could use your products. Moreover, the best part of co-marketing is that it costs you nothing. All that it takes is offering the same for the business you're partnering with. Although while partnering with businesses you always need to keep in mind that the audience of the business resembles with yours. For example, Intel co-branded with PC manufacturers to provide its technology to computers. As there is absolutely no use of promoting the product to an audience that is not for your business. While co-marketing, always decide with the co-marketing partner to figure out what the collaboration is going be like. It can be a monthly guest blog post, a joint webinar or a cross-promotional agreement!
3. Refer to get more!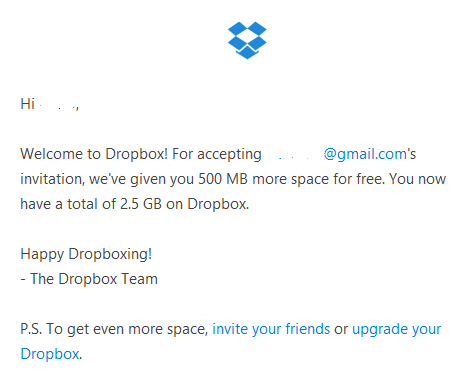 Referrals is a way of generating demand as well as giving a little away to the audience. In this, you encourage the audience to refer your services or product to a certain number of people and in return, you give them the bonus. For example, if you offer any services that allow the user to subscribe by paying a certain amount of money, what you do in this is you ask the user to refer your services to at least 10 people to the premium subscription for free without any charge. This has been a popular demand generation strategy for marketers.
4. Below The Line Marketing
By adding an element of social proof through paying for premium placement on review sites, we have taken the strategy one step further. Though this demand generation idea is often regarded as a below the line marketing. Moreover many times your prospects will want to compare you to other competitors in search for the solution to a problem. They'll punch "best B2B Lead Generation Strategies" or "Lead generation companies" into Google, and they'll see results like the top one on first on the page. What you are doing here is buying out the place on the review site, automatically giving your services the first slot in the page. Although bidding on your listing via a pay-per-click (PPC) program will guarantee you'll appear above all your competitors who have a basic.
5. Improve your Email Marketing
When it comes to email marketing, A/B testing is something that will help you test and learn what works and what doesn't work for our audiences. You risk turning prospective customers off and harming your brand if you resort to carpet-bombing your email list on a regular basis. Rather than blasting your email list on a regular basis, work smarter and harder on fewer but quality emails.
To ensure that your emails are performing to their full potential, A/B testing can always help. Everything from headline help and subject line copy to linking strategies and offer placements should be tested so that you can make informed decisions about your email campaigns based on hard data rather than assumptions. Moreover incorporating demand generation strategies which actually work in for email blasts can make it even better. Give away your best stuff when it comes to email marketing. Constantly spamming your database with low-value offers is a surefire way to drive your subscribers crazy, but if you offer your list your very best tools, resources, and offers in your emails, you'll soon have your prospects looking forward to hearing from you.
6. Amazon giveaways to their employees
Sharing another great example Amazon uses the same ideas from startups to generate demand. Never underestimate how much people love free stuff—even if they have to spend a little to use it. Amazon also utilized the same demand generation strategy to engage their employees. They giveaway Amazon gift cards to their employees which in return they can use to buy something from the site or can pass on to friends or family. Branded products can create demand when they're used strategically. These low-cost, functional items are worth their weight in gold if you can get them on the right people, which Amazon has successfully accomplished.
7. The eWebDesign giveaway
Being one of the most successful forms of demand generation, giveaways have always been present in the list of demand generation ideas from startups. Despite being the most common and successful form of demand generation, this needs to be done in a logical way. If not, it can lead to unwanted leads and unnecessary waste of time. One of the good examples of this type of demand generation along with the logical approach is eWebDesign. They hosted a giveaway of conversion rate optimization software named as Zargate. CRO software is a highly useful tool to its target demographic. They made sure that they are giving away something that the people wants.
8. Leverage Technology using Lean methodology
Whereas you don't need involvement with tech to improve results from demand generation companies but leveraging technology to improve your demand generation is one of the best demand generation ideas from startups. Also being one of the demand generation best practices it can contribute a lot of efficiencies in the execution, tracking, testing and reporting elements of the campaigns. Lean manufacturing includes a set of principles that lean thinkers use to achieve improvements in productivity, quality, and lead-time by eliminating waste. Nowadays using lean methodology is a great way of utilizing technology along with eliminating the waste.
9. Offer a free Demo
A free demo of a brand's services is a sure-shot way to get a prospect halfway through the door. Prospects are more likely to convert into customers if the demo helps them and provides great value. Moreover, they are more likely to purchase the full product or services. Adding to this demand generation strategy, touchless buying is what is popular nowadays. It is basically popular among prospects who want to stay online and off the phone. And through a free demo, a company's site can do its own selling and encourage buying in a low-pressure way.

Subscribe for blog